This is the website you are looking at.
I have put a lot of time and effort into this website and hope you like it.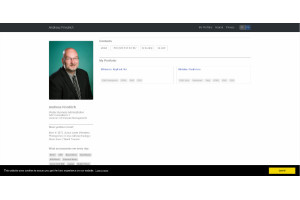 What can you see on friedrich.re?
On friedrich.re you will find an overview of my activities on the Internet. The website is offered in German and English.
Implementation
1. Which CMS is used here?
On friedrich.re I use Grav as a CMS. Grav is a modern open source flat file CMS. This means that it does not need a database. Grav is open source and has a powerful API and a sophisticated package manager to increase flexibility. In the future, all my new web projects will be based on Grav.
2. Do I use a template and if so which one?
My template is self-made and is strongly based on the template Who am I by Alex Radov. However, since this template had some weaknesses, it had to be recoded into its own template.
If you are interested in my template with my changes, just mail me.